JL Audio 8W3v3-4 (4Ω)
JL Audio designed their W3v3 subwoofers to deliver powerful, accurate bass with a medium-power amplifier. Clearly the best sounding W3's yet, these subwoofers feature DMA-optimized, long linear excursion capability to minimize distortion and increase output. W3v3's are superb performers in compact sealed or ported enclosures.
£

229.99
Add to basket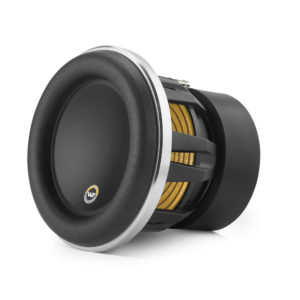 JL Audio 8W7AE 8″ (Anniversary Edition) (3Ω)
2011 marks the tenth anniversary of JL Audio's flagship W7 automotive subwoofer drivers. To commemorate this occasion, each W7 model is now offered in special "Anniversary Edition" (AE) trim, which includes a satin black frame finish, a bright-anodized trim ring and special badging.
£

549.99
Add to basket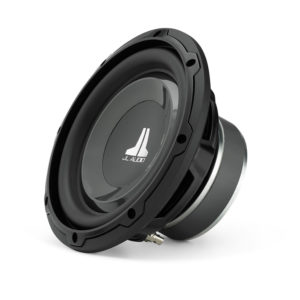 JL Audio 8W1v3-4 (4Ω)
The 8W1v3 is an outstanding choice when space is very tight and amplifier power is moderate. It features shallow mounting depth (3.86 in. / 98 mm) and a compact motor structure, allowing it to comfortably fit in a lot of spaces where a typical 8-inch driver will not.
£

159.99
Add to basket