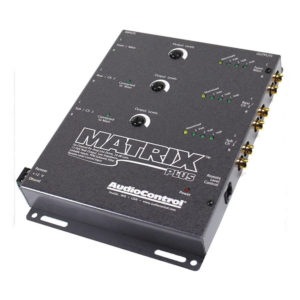 AudioControl – Matrix Plus
For integrating multi-media and video games or for driving multiple amplifiers, the Matrix gives your system a boost.
With multiple sources, like video, the Matrix level matches the different volume levels so switching between them is seamless.
£

239.99
Add to basket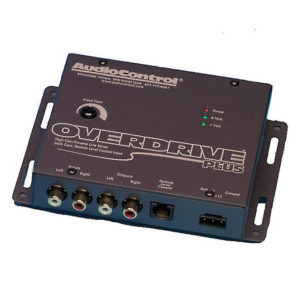 AudioControl – Overdrive Plus
Give your system the boost that it needs. The high headroom power supply of the Overdrive raises any pre-amp signal up to 24 dB. The special low-impedance audio driver circuitry ensures that all of your music gets to the other end of the cable without any loss or distortion. No head unit has this kind of output drive power. This provides better dynamic range and a quiet, noise-free signal. Perfect for running those long cables from the front to the back of the vehicle.
£

139.99
Add to basket