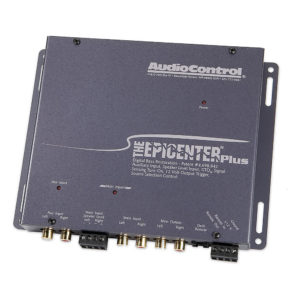 AudioControl – The Epicenter Plus
Digital Bass Restoration System with aux input for factory or aftermarket systems.
The centerpiece of many champion sound installation systems. A patented process digitally maximizes the ultra-low bass on all types of source material. The Epicenter detects bass harmonics, then digitally recreates the underlying fundamental for the incredible punch and impact of live music. Simply, you get More Bass, LOUDER.
£

269.99
Add to basket