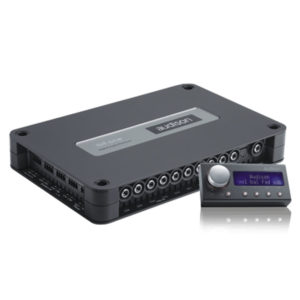 Audison Bit One
Bit One is a multi-function digital processor capable of interfacing with any analog and/or digital source, turning any ordinary system into one with very high-level performance. Despite its compact size, the Bit One is equipped with a powerful DSP (Digital Signal Processor). Managed and configured by simple and intuitive computer software, it is possible to make adjustments to improve the signal through each phase of its path; from input to output. A revolutionary technology; making the acoustic domain of your car… truly yours.
£

549.99
Add to basket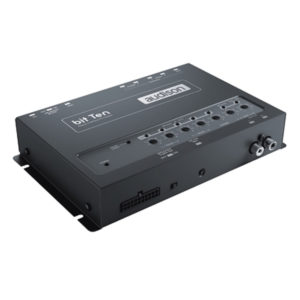 Audison Bit Ten
The Bit Ten and the Bit Ten D will allow you to integrate with your factory radio when adding a sound system in a similar way that the Bit One did. They do, however, make a few sacrifices. The Bit Ten will have 6 channels of input and only 5 channels of output, compared to the Bit One's 8 channels in/out. It also will not come with the DRC, which allows you to control volume, fader, sub level and more from the dash. The Bit Ten D is the same as the Bit Ten, except it does come with the DRC.
£

299.99
Add to basket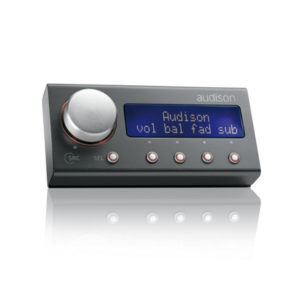 Audison Bit DRC Controller
Bit Ten is a multi-function digital processor featuring analog input, capable of transforming ordinary OEM or after-market system into a high-performance system.
£

149.99
Add to basket